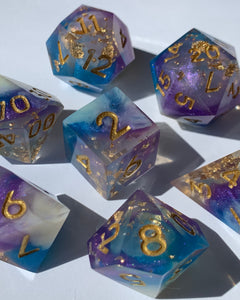 *Attention: this item is B-graded for having a slightly softer cure in some areas due to an excess of white ink.*
This 7-piece set of handmade, resin-casted dice includes: a D20, D12, D10, D8, D6, D4, and a percentile dice. 

Each set is handmade by me personally and may be subject to small painting or surface imperfections (although I inspect and quality test every set for appearance and function before sale).